WELCOME TO SAN ANSELMO
Connie Rodgers, President/CEO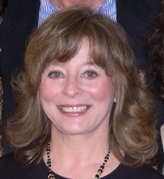 San Anselmo is among the most charming communities in the Bay Area and we welcome you to our small-town ambiance and recreational and cultural offerings that make San Anselmo a unique and wonderful place to live and visit.

San Anselmo is OUR town. Those who live, work or operate a business in San Anselmo have a responsibility on what the future of the Town will bring. It is a choice of becoming involved or waiting for others to make those decisions for you. I challenge you to become involved. Having time is challenge for us all. San Anselmo Chamber and the Town have many committees and programs to choose from that would welcome whatever time you could spare.

This directory is a great resource guide about our Town and Chamber members. Share it with your friends, family and those who may be considering doing business or living in San Anselmo.

I continue to look forward to working with our membership, our committee chairs, our city leaders and the countless number of Chamber volunteers who choose to be involved and make a difference.

I am honored to be President/CEO of this great organization.