San Anselmo Chamber of Commerce Events
August 15, 2012

Union Bank Community Mixer
November 15 • 5:30 to 7:00 p.m.
At 100 Sir Francis Drake Blvd., San Anselmo
Enjoy complimentary refreshments, mix and mingle with your peers, and meet your local banker! Bring a business card for door prize drawing! Free.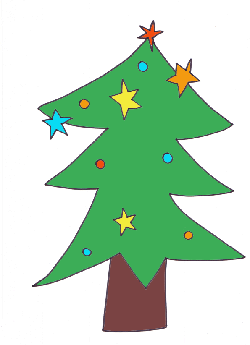 Holiday Tree Lighting
December 1 • 5 to 6:30 p.m.
At the Town Hall lawn, 525 San Anselmo Ave., San Anselmo
Make this holiday season a memorable one for you and your family! Highlights include Santa arriving on a fire truck, children flipping the switch to light the town, free pictures with Santa by Seawood Photo, live entertainment, arts & crafts, complimentary cookies and hot chocolate, and more! Free.
­­­­­­­­­San Anselmo Chamber Annual Meeting & Holiday Luncheon
December 6 • 12:00 p.m. to 1:30 p.m.
At San Domenico School, 1500 Butterfield Rd., San Anselmo
Donate a gift to our Adopt-a-Family drive and then join us for our always festive San Anselmo Chamber Annual Meeting. $40. TICKETS: www.sananselmochamber.org (click "Register for Events") or send checks to San Anselmo Chamber of Commerce, P. O. Box 2844, San Anselmo, CA, 94979-2844. INFO: info@sananselmochamber.org or call 415-454-2510.
CHAMBER MEETINGS
Chamber Ambassador Meetings • November 8 • 6 to 7:00 p.m. San Anselmo Inn, 339 San Anselmo Ave., San Anselmo
Chamber Board Meetings • November 20 • 8 a.m. Town Council Chamber, 525 San Anselmo Ave., San Anselmo
BACK to San Anselmo Business Focus
BACK to MEMBER NEWS